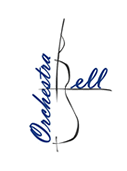 Youtube Playlist:
Check out our YouTube playlist here.
"Like" our Facebook page for current events!
Welcome to the L.D. Bell Orchestra Web site!
Stay tuned for updates about the 2018-2019 school year!
We are in the process of updating our Web site to have the latest information for calendar dates, orchestra information and booster club updates. Please check back often as we will be adding more content in the days and weeks to come.
UIL Concert and Sight-Reading Competition
At Ranchview High School in Carrollton
Philharmonic-Tuesday, March 5
Warm-up @ 11:35 am
Concert @ 12:05 pm
Sight-Reading @ 12:35 pm
Symphony Full-Tuesday, March 5
Warm-up @ 3:00 pm
Concert @ 3:45 pm
Sight-Reading @ 4:30 pm
Symphony String-Thursday, March 7
Warm-up @ 2:35 pm
Concert @ 3:10 pm
Sight-Reading @ 3:45 pm
Concert Orchestra Information
Six Flags money is due by Friday, February 22. Please click here to see the information that was both emailed out and sent home with students.
Symphony Winter Concert On YouTube
The Symphony winter concert performance is on YouTube. Enjoy!
Orchestra Trip to Corpus/Mustang Island
There is a mandatory trip meeting on Tuesday, April 2 at 6:00 pm in the orchestra room. All attending students must bring at least one parent/guardian to sign paperwork, and all chaperones are requested to be at the meeting.
Corpus/Mustang Island Trip Contract
Orchestra Pictures 2018-2019
Your pictures are online! https://portfoliostudio.net/p895509248